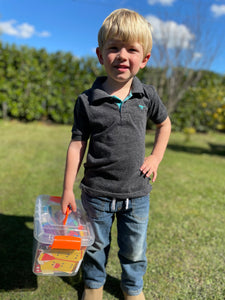 What is an "Occupational Therapy (OT) Tools NZ Toolkit"?
"OT Tools NZ Toolkits" are designed in New Zealand to put the highest quality therapeutic resources in the hands of the people who need them.
Our accessible 'Grab and Go' Sensory and Therapeutic Toolkits are each designed using occupational therapy concepts.
Our goal is to enable people across all ages to have positive outcomes and reach their optimal occupational performance.
Each "OT Tools NZ Toolkit" comes with a detailed instruction booklet and a carefully designed box of everything you need to get going and achieve optimal functioning.
Each toolkit can be used alongside current occupational therapy interventions, or as a fun way of receiving beneficial developmental and sensory input.
Who are we?
Dominique and Roshney are New Zealand Registered Occupational Therapists (OTs) who have collaborated to bring you a range of Sensory and Therapeutic Toolkits.

Collectively we have over 30 years working as therapists in the hospital and community setting.
We have a passion for making a difference in peoples lives, and supporting people to achieve positive outcomes.
Our vision is to give people easy access to the resources they need to achieve success.
What is Occupational Therapy?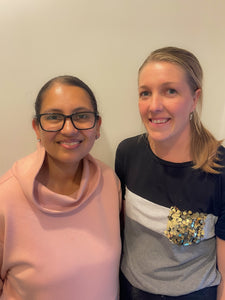 Testimonials
"Your toolkits are very popular; the Resource Teachers for Learning & Behavior (RTLB) are enjoying using these!" Sarah - School Cluster Manager
"Our kit arrived today- wow it's amazing! I'm so grateful to the CP Society for helping us get this. It's going to be a huge help for his rehab and take the pressure off me coming up with new therapy ideas as a mum. We have a wonderful OT and she is so impressed with the kit" Amy
"Our toolkit arrived today and it's like Christmas! We are all so excited to get stuck in and use it!"
"Thanks again, what you have created honestly is so special and we are very grateful you have taken so much time, consideration and research into what goes into this amazing toolkit! We can't wait to see more use of his weak left hand by using it." Beth
"My child is really enjoying the Cognitive Toolkit! There is so many different activities. It is amazing and the resources are still great a year down the track!"
"Wonderful, amazing service! I'm so excited to show your Toolkit to our Occupational Therapist!" Cerebral Palsy Society Member
"Since using the OT Tools Hand Strengthening Toolkit my arthritic hands feel like normal again!" Westcity Auto Mechanical & Tyres